In search of a modern customisable web browser for the advanced user in 2020? Then Vivaldi is your pick.
The initial release for Vivaldi was four years ago in April 6, 2016 so it's a relatively new player in the field of browsers. The company behind the product, Vivaldi Technologies, was found on 2014 by Jon von Tetzchner and Tatsuki Tomita. Jon von Tetzchner is also a co-founder and the former CEO of Opera Software, a company which built the Opera browser loved by browser enthusiasts.
Vivaldi advertises itself as a feature rich tool that you can modify almost as much as you please. However, the browser is also easy to use and easy to learn, so it's not only for the mysterious "power user".
In the video below you can see how Google Chrome nowadays dominates the browser industry. This is not good and having more competition is a good way to prevent too much power from centralising to one service provider. Web browser is after all the way most of us are in touch with the internet, so it does matter which tools we use and who owns them.
What are the main features of Vivaldi browser?
Vivaldi is very customisable to the point where you can get lost in settings while trying to build the perfect browser experience for yourself. Let's take a look at the features we've found to be the most useful.
The out of the box split-screening
You can tile two or more tabs to have them in a split-screen view within the browser window. This can be very useful, if for example you're writing an article on one tab and browsing different sources on the other or doing a comparison of something.

Improved tab management
In Vivaldi you can manage your tabs in almost any way you can think of. From the settings page you can change the default tab behaviour in different situations.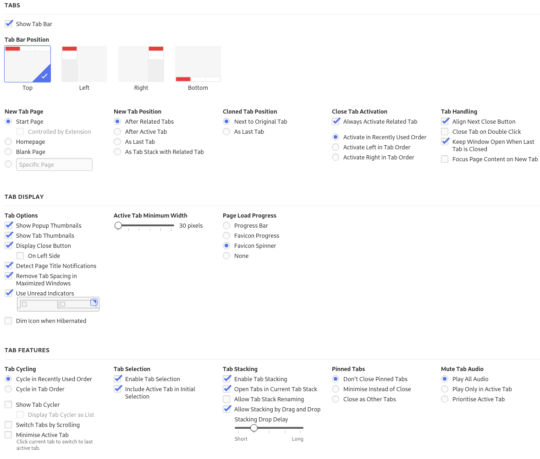 If you're on a lookout for a new laptop and are conducting an extensive product comparison, it can often get a bit crowded with many tabs open at the same time. In this case you can group the tabs with Vivaldi Tab Stack feature.

Modifying the user interface
For the demanding user the customisation of the user interface is often almost as important as the actual technical features of the product. A browser is our personal tool to view the internet after all and Vivaldi does definitely deliver when it comes to customising the appearance.
First off, yes, you can use the extensions from the Chrome Web Store as Vivaldi is Chromium based.
Built in Vivaldi you have option to set a general colour theme for the browser and then tweak the separate sections.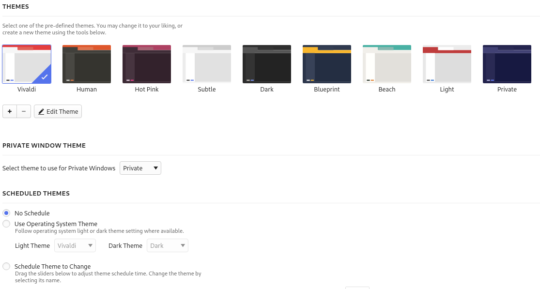 When using Vivaldi you'll notice that the colour schema of the tab section will change to represent the colours used on that specific page to unify the viewing experience. This happens because of the Vivaldi adaptive interface.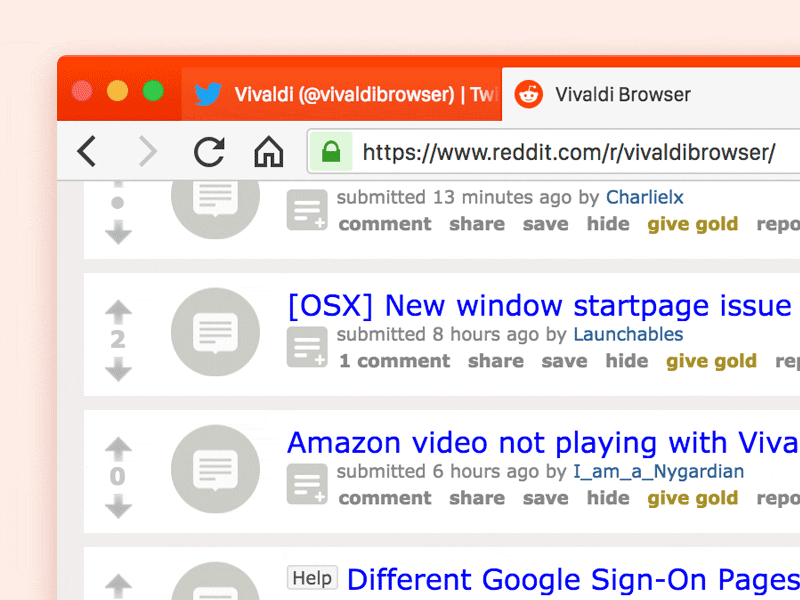 You can also change many other appearance settings from the browser menu.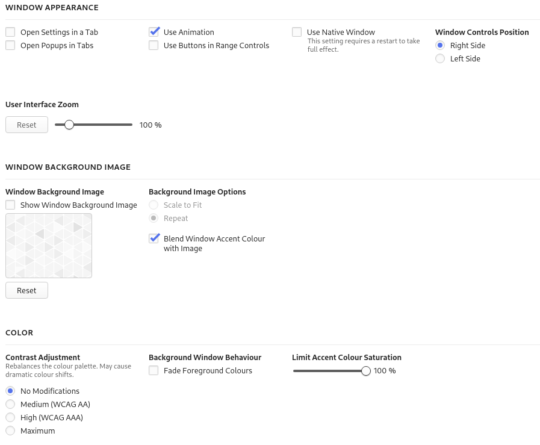 Privacy & Security
Vivaldi takes steps to protect the users privacy by keeping trackers at bay and having a built-in ad-blocker. Furthermore, the browser has an option to sync your data between devices using an end-to-end encrypted connection.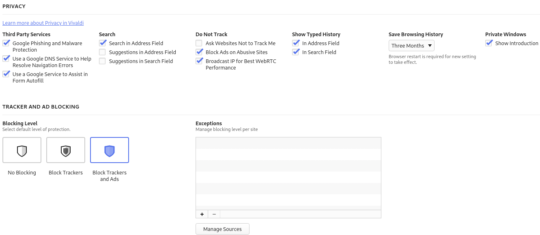 Defaults are important. That's why Vivaldi has out-of-the-box several search engines available for you to choose. Personally I'd prefer StartPage.com for it's strong privacy focus.
Is Vivaldi Open Source?
The short answer is no(unfortunately).
Vivaldi is not made available under one unified open source license. …

… Vivaldi also contains third party code. Licenses for these parts can be found in the source package and in the installed browser by navigating to vivaldi://credits

Taken from Vivaldi's support article at https://help.vivaldi.com/article/is-vivaldi-open-source/
When looking at more closely on what kind of licences Vivaldi uses for their browser we can see that even though the browser is not completely Open Source it still is about 95% made with Open Source licensed code.
Vivaldi's code consist of three layers. a) The Chromium it's based on b) Open Source code made by Vivaldi themselves and c) some closed source pieces of code.
This means that roughly 92% of the browser's code is open-source coming from Chromium, 3% is open-source coming from us and only 5% is our UI closed-source code.

As stated by Vivaldi on July 30, 2020 at https://vivaldi.com/blog/vivaldi-browser-open-source/
Do I recommend using Vivaldi as your default browser?
To be short: Yes.
Vivaldi can be a great tool to boost up your productivity with its split-screen capabilities and enhanced tab management features. The possibility to modify the platform to support your individual needs doesn't hurt either.
Give it a try a try and start you journey with Vivaldi at vivaldi.com.
Also, did you know that Vivaldi has a built in browser game at vivaldi://game/?