WordCamps are casual, locally-organized conferences covering everything related to WordPress, the free and open source personal publishing software that powers over 75 million sites on the web.

In May of 2015, WordCamp will finally have its debut in Finland. The event is set to take place at the home base of Seravo in Tampere.
WordCamps come in all different flavours, based on the local communities that produce them. In general, WordCamps include sessions on how to use WordPress more effectively, plugin and theme development, advanced techniques and security. Conference talks can also dig into such topics as how WordPress can be used in marketing or media businesses.
WordCamps are attended by people ranging from blogging newbies to professional WordPress developers and consultants, and usually combine scheduled programming with unconference sessions and other activities.
The first WordCamp was organised in San Francisco by Matt Mullenweg in 2006. Since then, local communities around the world have organised over three hundred WordCamps.
This year's WordCamp Finland is held on May 8–9. The conference will bring together more than two hundred WordPress enthusiasts. Seravo is proud to participate by sponsoring the event and helping with the organising effort. The tickets to the event have already been sold out, but you can always participate in the discussions by following @WordCampFinland and #wcfi on Twitter.
See you there!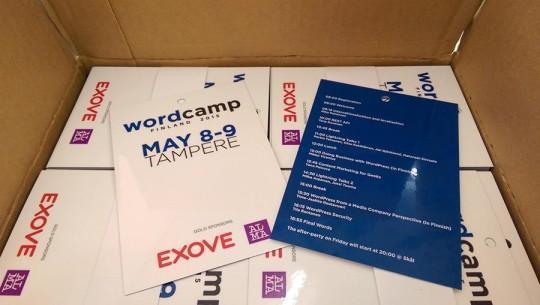 More information: WordCamp Finland 2015